107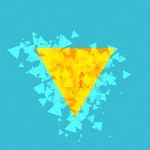 Cook with Lightereqx | Receipt For Pizza
by Lightereqx - 2 months ago
This post is by a banned member (KIRA3301) -
Unhide
u need to say the magic word first :
1.flor is big gay 
2.kira is retarded
3.what am doing whith my life 
say these word 3 time and ez


PLEASE BE AWARE OF
SCAMMERS / IMPERSONATORS
MY DISCORD ID IS
703240309705801739
Create an account or sign in to comment
You need to be a member in order to leave a comment

Create an account

Sign up for a new account in our community. It's easy!

or

Sign in

Already have an account? Sign in here.
Users browsing this thread: 1 Guest(s)